Celebrating the Bokke!
Rubgy World Cup Snack Box
Rugby World Cup Snack Box Contains:
200g - Dried Mango
200g - Peanuts and Raisins
200g - Choc Peanuts
200g - Chutney Corn Nibs 
200g - Salted Pretzels

Elevate your Springbok Rugby World Cup experience with our exclusive Snack Box. This carefully curated assortment includes a delicious blend of flavors and textures, featuring dried mango, peanuts, raisins, choc peanuts, chutney corn nibs, and salted pretzels. From the sweet and chewy to the savory and crunchy, these snacks are the ultimate companion for cheering on the Springboks. Get ready to fuel your game-day enthusiasm with this winning combination of treats, designed to keep you satisfied and energized throughout the match. Go Springboks!

Check out the Bokke Snack Box
ABOUT US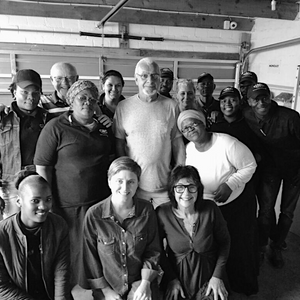 32 YEARS EXPERIENCE
CNC has been supplying top chefs and restaurants, home industries and cooks with quality ingredients for 32 years. From assorted nuts, dried fruit & seeds, to salmon and trout and much more – expect only the freshest goods, at the best prices.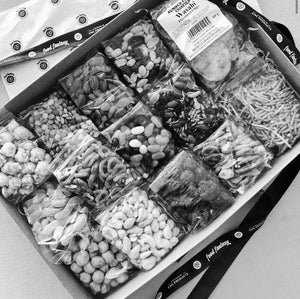 360+ PRODUCTS ONLINE
Shop online for over 360+ carefully chosen quality snacks, food products and ingredients. Conveniently checkout using your Visa or Mastercard card, or pay by EFT. Now delivering Nationwide to your door.
CUSTOMER SATISFACTION
At CNC, our customers are what makes us tick. We treat every order with the care and priority you expect, ensuring your products are delivered on time, to your door, with a smile. Have a question? Get in touch on hello@cncproducts.co.za
The Souper Troopers
Souper Troopers is a non-profit organization that helps homeless people through their Humanity Hub service center. They offer a range of services to support individuals in becoming independent, including counseling, skills training, job preparation, and more. They also run the Souper Squad project, which provides employment opportunities and skills development for homeless individuals while contributing to community projects.
TESTIMONALS
At 12 Apostles we strive to be a home away from home. Charlene and the CNC team, do what it takes to help us make it what we call home. There is no compromise with CNC, from quality to personalized service, The team go far and above, to what is needed to meet the demands and competition in our industry. So few operators can offer premium quality and a premium service, from deliveries to new produce, tailor-made packaging for gifting, and still be competitive and cost effective. There experience speak volumes, and the bar is never set, Charlene always has a new or improved ideas to bring to the table, so you can carry on giving your customers the very best the Western Cape has to offer.

Michael McIntyre, Head Chef at The Twelve Apostles Hotel and Spa
CNC – one of the best service deliveries in the country, always super fresh products and unbeatable prices!

Paul, chef at The Cellars Hohenort